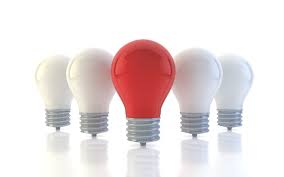 When it comes to real estate agents in Hamilton, there are few as experienced, friendly and easy to work with as Anthony Picone. Whether it's a home for sale you're looking for, or an investment property, Anthony is the real estate agent to get the job done right!
Anthony Picone has been a consecutive #1 seller real estate agent for Re/max Escarpment for a number of years. Outside of Hamilton real estate, Anthony has dealt with Stoney Creek real estate,
Here are few helpful tips from Anthony, 28-year real estate agent serving Hamilton, Stoney Creek, Grimsby, Hannon, Binbrook, Glanbrook, Burlington, Ancaster and Dundas:
Turn That Low Offer Around
Concerning the sale of your home, you can counter a low offer or even an offer that's just under your asking price. This lets the buyer of your home know that the first offer isn't seen as being a serious one. Now you will be negotiating only with buyers with serious offers. Being a real estate agent for more than a quarter century, I know how to get your house sold!
What the Buyer Can Really Pay
As soon as you possibly can, try to learn the amount of mortgage the buyer is qualified to carry and how much his or her down payment for the home is. If their offer is low, ask their Realtor about the buyer's ability to pay what your home is truly worth. Real estate, especially for an agent, is a lifetime of negotiating and persuading to get the best for their client. This is something I understand, having been in the real estate industry for most of my life.
A Low Offer – Don't Take It Personally
Invariably, the initial offer is below what both you and 
the potential buyer of your home know he or she will pay for your property. Don't be upset. Instead, evaluate the offer objectively. Ensure it spells out the offering price for that piece of real estate, sufficient deposit, amount of down payment, mortgage amount, a closing date and any special requests. This can simply provide a starting point from which you can negotiate the selling price of your house.
Resist Deviating From the Contract
For example, if the buyer of your home requests a move-in prior to closing, just say no and that you've been advised against it. Now is certainly not the time to take any chances of the deal falling through. A trustworthy real estate agent in Hamilton will tell you to stand your ground in situations such as these.